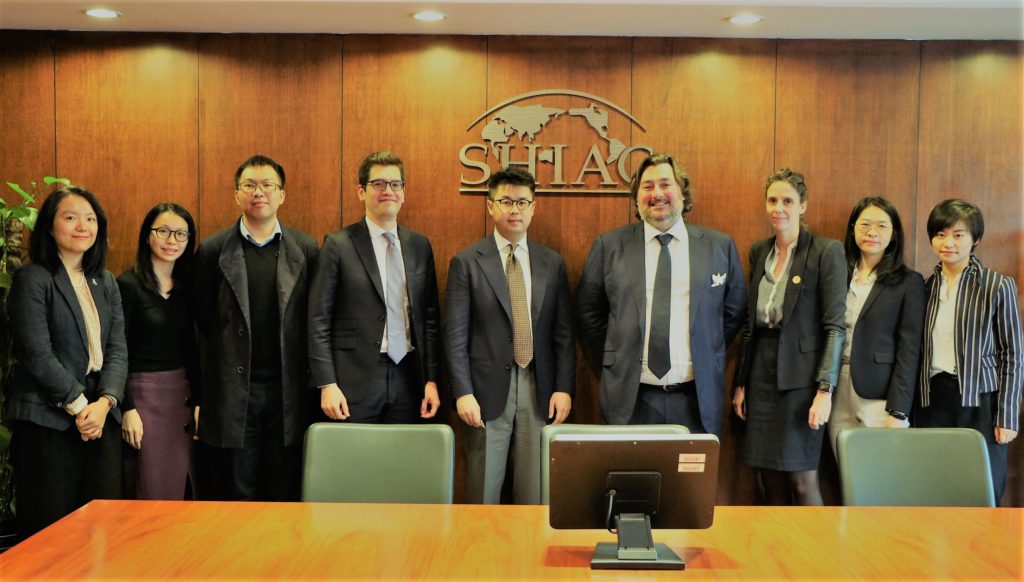 On 3 April 2019, LEAF attorneys visited Shanghai International Economic and Trade Arbitration Commission (上海国际经济贸易仲裁委员会)/Shanghai International Arbitration Center (上海国际仲裁中心) ("SHIAC") to exchange experience with this international arbitration institution.
During the conference, the communication officer Ray Zou, gave interesting background, statistical data and working process of SHIAC.
Leaf team and Mr. Zou further discussed hot topics such as the selection of arbitrators, languages used in the proceedings, interim measures and enforcement rates of arbitral awards.
Arbitration plays an important role in the international transaction and investment. We are happy to explain you more about the different options offered by the arbitration system in China.
To know more, feel free to contact us:
Bruno Grangier: b.grangier@leaf-legal.com
Peggy Wu: p.wu@leaf-legal.com