As Hong Kong legal and corporate environments have allowed this Special Administrative Region to be more flexible than Mainland China, a foreign entity should use Hong Kong as an entry point for its operations in Mainland China.
Impact of CEPA (Mainland and Hong Kong Closer Economic Partnership Arrangement)
When joining the WTO in December 2001, China committed to the liberalization of access to its market for WTO member states. In June 2003, the CEPA's 1st phase was executed by Mainland China and Hong Kong. Since then, CEPA provides for enhanced mutual market access, facilitation of measures for bilateral trade and investment between China and Hong Kong. The CEPA takes the form of a Free Trade Agreement, and provides for several measures between both sides:
Importation of products in China: Hong Kong products covered by CEPA are imported in Mainland China at zero tariffs.
Facilitations to establish foreign investment enterprises in Mainland China for "Hong Kong Service Suppliers (HKSS)": to qualify as a HKSS, a company must be incorporated in Hong Kong, have carried out three to five years of substantive business operations in Hong Kong in the relevant service sector, have fulfilled its profits tax payment obligations, must comply with requirements related to local staffing, and comply with requirements related to business premises.
The range of sectors within the HKSS' scope is large, including distribution, banking, insurance, transportation, and advertising for example. The preferential treatment takes various forms, including allowing wholly-owned operations, and relaxing restrictions on equity shareholding for example.
Trade and Investment Facilitation (TIF): in order to improve and streamline bilateral trade and investment.
Saving time & money
Faster setting up process as no authorization is requested: the incorporation process in Hong Kong takes 3 to 4 days whereas it takes around 30 to 40 days in China;
The cost to set up a company in Hong Kong is low;
The documentation to provide in Hong Kong is easier to gather: unlike in China, no official translation certified by the Chinese embassy of the country of the investor is requested in Hong Kong;
Chinese authorities process more easily corporate documents of Hong Kong companies: Hong Kong documents are drafted in both Chinese and English which avoid official translations and notarizations.
Legal flexibility
Foreign investors use a Hong Kong holding company between their mother holding company in their home country and their operating company in China. This structure will allow the foreign company the flexibility provided by Hong Kong as follows:
Easiest issuance of shares mechanism: Hong Kong companies enjoy the ease and freedom of issuing shares to investors without the approval of any authorities;
Issuance of shares to shareholders at different prices: the share price of a private company in Hong Kong can be set freely and does not require any approval from Hong Kong authorities. Therefore, the amount of investment does not always correlate with the shareholding in a Hong Kong company;
Issuance of different classes of shares: the issuance of different kinds of shares in a Hong Kong company gives the possibility to organize the rights and obligations of the shareholders either personally or granted with shares. Basic mechanisms may be used, such as non-voting shares, preferred shares with ratchet mechanism, redemption right or specific liquidation rights.
Taxation
Hong Kong's taxation system is based on the "territoriality principle" which means that only profits derived from trade, business and a profession in Hong Kong are subject to taxation, the taxpayer's residence is therefore irrelevant.
Hong Kong does not impose any payroll tax, turnover tax, sales tax, value added tax, nor capital gains tax.
Dividends received by a Hong Kong holding company from a Mainland subsidiary are unlikely to be taxable in Hong Kong.
Organizing the exit of shareholders
Hong Kong also offers a good option for a way out from a Chinese operating company.
Selling an operating company based in China owned by a Hong Kong company:
It is advised to sell the Hong Kong Company holding the PRC entity instead of the operating entity registered in Mainland China. Both the seller and the buyer will enjoy several advantages:
Freely set up the price, conditions and timeline for payment;
Implement correctly any tag/drag along clauses, …
Equity transfers:
Transfers of shares in Hong Kong do not require any approval and can be done in a limited period of time; whereas equity transfers in China must be approved, and are controlled by the authorities; The PRC regulations set forth a tax levied on the added-value in the case of share transfers of Hong Kong Company holding the capital of a Chinese company.
To know more, download our legal handbook related to foreign investment in China…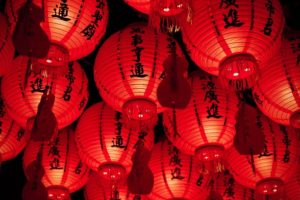 What is a Joint-Venture?
Joint ventures are necessarily set up between one or several foreign investor(s) and one or several Chinese investor(s). – Equity Joint Ventures (EJVs) – Joint ventures companies are divided between... View Article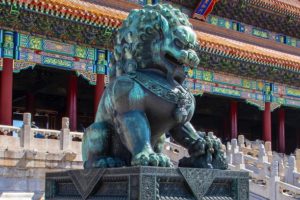 What are the investment options available in China?
China is rolling out more foreign investor-friendly measures to encourage foreign investors to invest in China, especially in modern agriculture, advanced manufacturing, and modern service industries. According to the Ministry... View Article