Handbook
Mergers & Acquisitions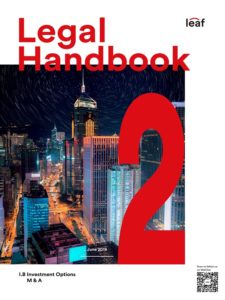 Mergers and acquisitions (M&A) operations in China are today
mainly carried out by multinational companies as a mean to
pursue their expansion in China.
Those past few years, M&A
deals in China have become much larger and spread across
a wider range of industries such as energy, manufacturing
and services.
China enacted the Measures on Mergers and
Acquisitions of Chinese Enterprises by Foreign Investors in
2006, forming an M&A regulatory regime, which has been
revised by the competent authority in 2009.
If you want to know more, you can upload our handbook explaining the various legal options that China environment offers to you.