Handbook
Foreign Investment Option-Contractual arrangement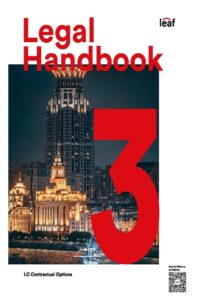 Contractual arrangements appoint Chinese partners as distributors, or trading or sourcing agents. It is an appropriate option for foreign investors who do not want to set up permanently in China, but who are still looking to manufacture, sell and distribute their products in China, while monitoring the operations from abroad. Moreover, those arrangements do not require approved/license except otherwise required by competent authorities.
1) Distribution Arrangements - Foreign investors can enter into distribution arrangements with Chinese distributors who already have distribution networks in China.
2) Manufacturing Arrangements - Manufacturing agreements or Original Equipment Manufacturer (OEM) agreements are contracts providing for the terms and conditions of the relationship between one company, and a manufacturer which manufactures products to be distributed under the previous company's name and branding.
3) Variable Interest Entities (VIE) - In accordance with the New Foreign Investment Law promulgated on 15 March 2019, the VIE structure might be considered as a "foreign investment enterprise" and consequently shall abide by the rules promulgated under the New Foreign Investment Law.
4) Franchise - The Franchisee undertakes business operations under the uniform business model as stipulated by the contract and pay franchising fees to the Franchiser.
If you want to know more, you can upload our handbook explaining the various legal options that China environment offers to you.