Handbook
Setting up a new business structure in China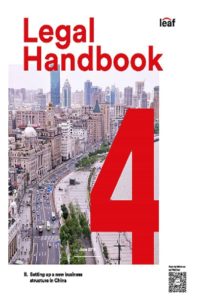 Foreign investment in China is subject to regulatory approval and registration procedures.
In this regard, reference should be made to China's Foreign Investment Industrial Guidance Catalogue ("Catalogue"), Special Management Measures for the Market Entry of Foreign Investment ("Negative List") and to sector-specific regulations.
Based on the Catalogue and Negative List, foreign investment projects in the PRC are classified as "encouraged", "restricted", "prohibited" or "permitted".
Before applying for incorporation of a company, the administration shall verify that the name chosen for the company to be established is not already used by another company within the same city/province where the FIE is to be incorporated.
This verification step is required by the law, and has to be carried out before the approval of the incorporation documents which shall indicate the company name.
To know more, download our legal handbook related to setting up a business structure in China ...